LABEL has designed several programs to disseminate knowledge about decision-making among students from school age to graduate school.
At USC, LABEL has designed a Graduate level Program in Behavioral Economics that is offered as a track of the MA in Economics and a sequence of the PhD in Economics at USC. We have also designed a Minor in Behavioral Economics open to undergraduate students. Classes include Game theory (ECON404), Behavioral Economics (ECON 415), Experimental Economics (ECON 420) and Neuro-economic s (ECON 408).
We also offer the LABEL Training Program to non-USC students (school age and college) who wish to become familiar with research on decision-making. Our Little Experimentalists program is offered to students, parents and teachers at schools that partner with us.
Undergraduate and Master Research Experience
Students who would like to be involved in research at LABEL must enroll and attend lab meetings ECON 620aL or ECON 620bL. They must also complete all required training to conduct research with human subjects.
Funding: We offer stipends to complete specific grant-related tasks. We also sponsor applications to opportunities offered by USC Dornsife and USC Provost's office.
PhD at LABEL
We encourage students who would like to pursue their dissertation at LABEL to contact us as early as possible. We offer dissertation options and rotations to students enrolled in Psychology, Economics, Neuroscience and Computer Science. To express your interest in working with us, please complete the following form.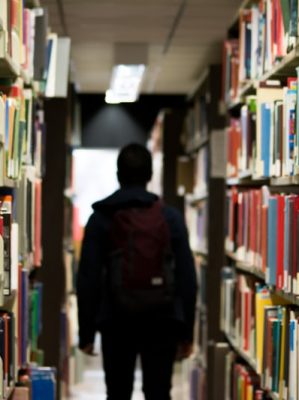 Raina Cheung (BA, Psychology)
Xuemeng Yin (MA, Economics)
Past undergraduate and master students
Folasade Aremu (MA, Economics)
Jori Barash (BA, Economics)
Madison Burger (BA, Economics)
Matthew Burr (MA, Economics)
Ethan Caspi (BA Economics)
Jade Clemons (MA, Economics)
Sara Doyle (BA, Psychology)
Alex Holt (MA, Economics)
Max Ibrahimzade (BA, Economics)
Eye Eoun Jung (MA, Economics)
Calvin Leather (BA, Neuroscience)
Wei Liu (MA, Economics)
Padideh Nasseri (NGP program, USC)
Nilima Pisharody (MA, Economics)
Kovid Puria (BA, Economics)
Kevin Stearns (MA, Economics)
Fan Yang (MA, Economics)
Shuchen Zhao (MA, Economics)
Past PhD and Post-doc students
Jekaterina Zyuzin, Researcher at Occidental College
Dalton Combs, Founder and CEO at Dopamine Labs
Arya Gaduh, Assistant Professor of Economics, University of Arkansas
Aleksandar Giga, Postdoctoral Researcher at the Viterbi School of Engineering (USC)
Agne Kajackaite, Research Associate, WZB, Berlin
Ryan Kendall, Research Associate, University College London
Niree Kodaverdian, Visiting Assistant Professor, Pomona College
James Melrose, FICO Analytics
Ashish Sachdeva, Postdoctoral Researcher at National University of Singapore
Saurabh Singhal, Research Fellow, World Institute for Development Economics Research
Jorge Tarraso, Assistant Professor, Minerva Schools